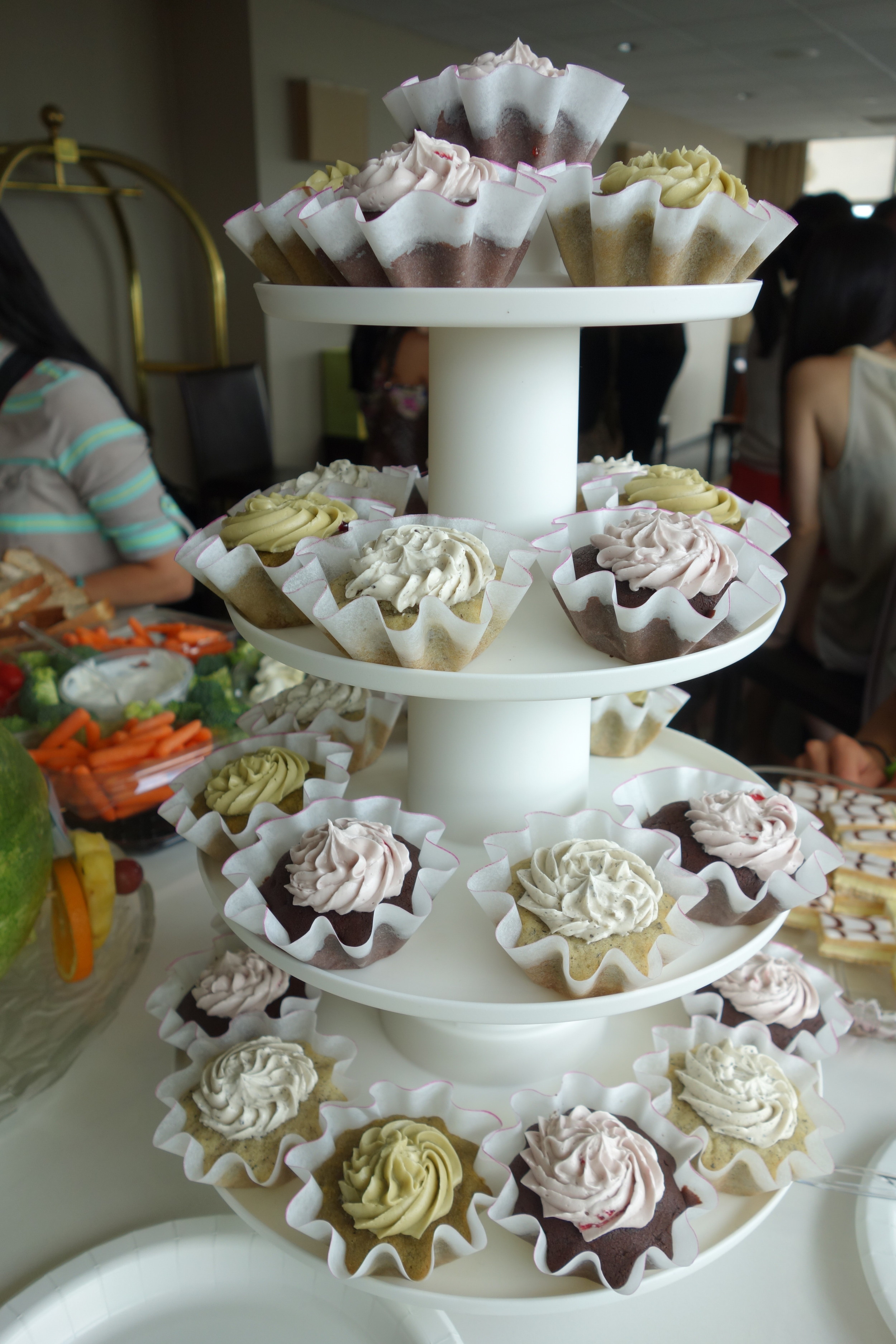 Baby Showers Galore!
Summer is in full swing with baby showers galore! With the babies close to being born, everyone is ready to eat their sweets on - pictured are two different baby showers. One features our regular-sized cupcakes in three different flavors (matcha, chocolate rose, black sesame) and the other has customized cupcakes (same flavors) with a blue bear on top using fondant and royal icing.
Congratulations to the mothers-to-be!
For more information on custom orders, please fill out a form on the Contact Us page or email your question to terry@filledwithsweets.com. Happy eating!