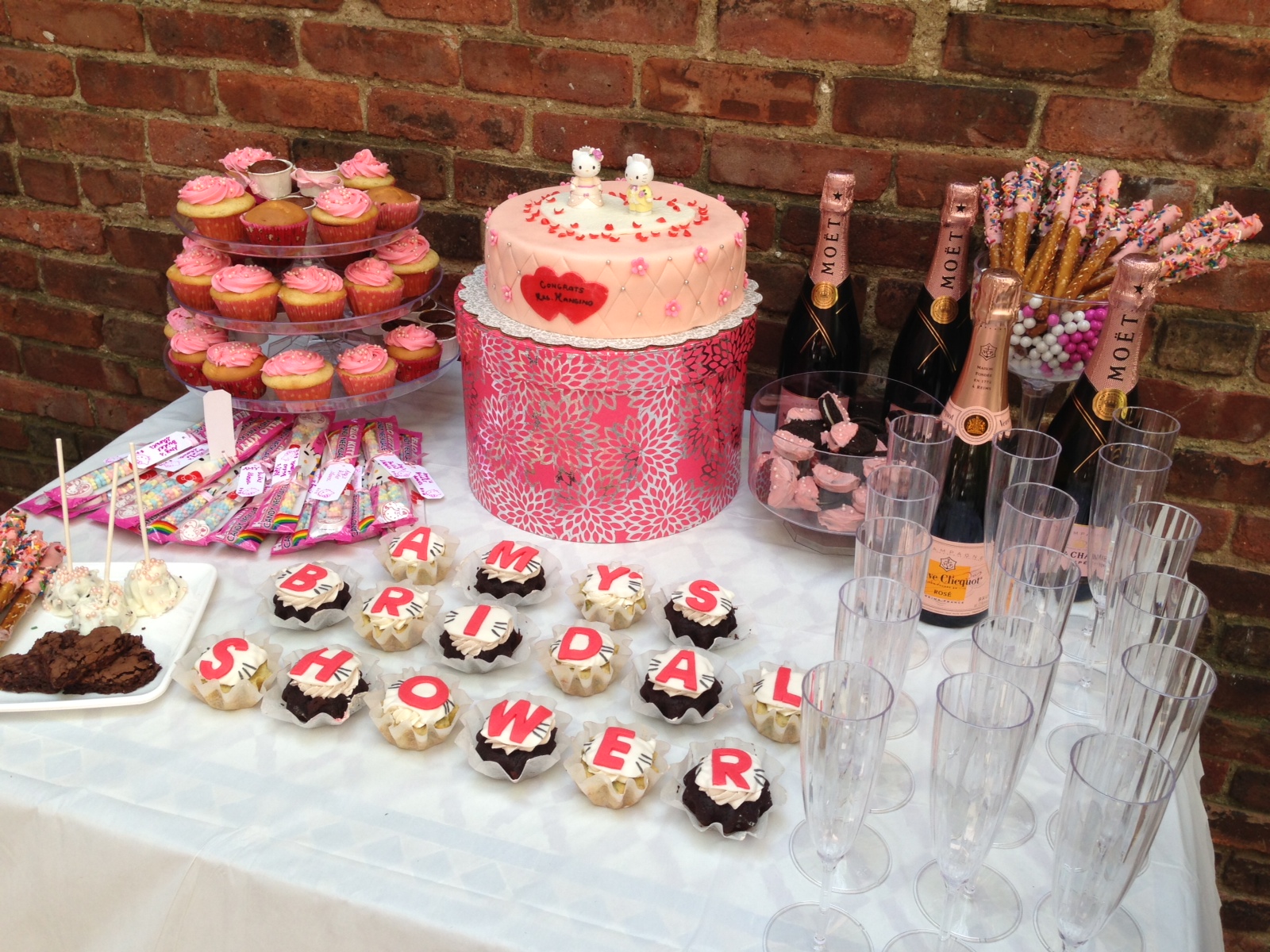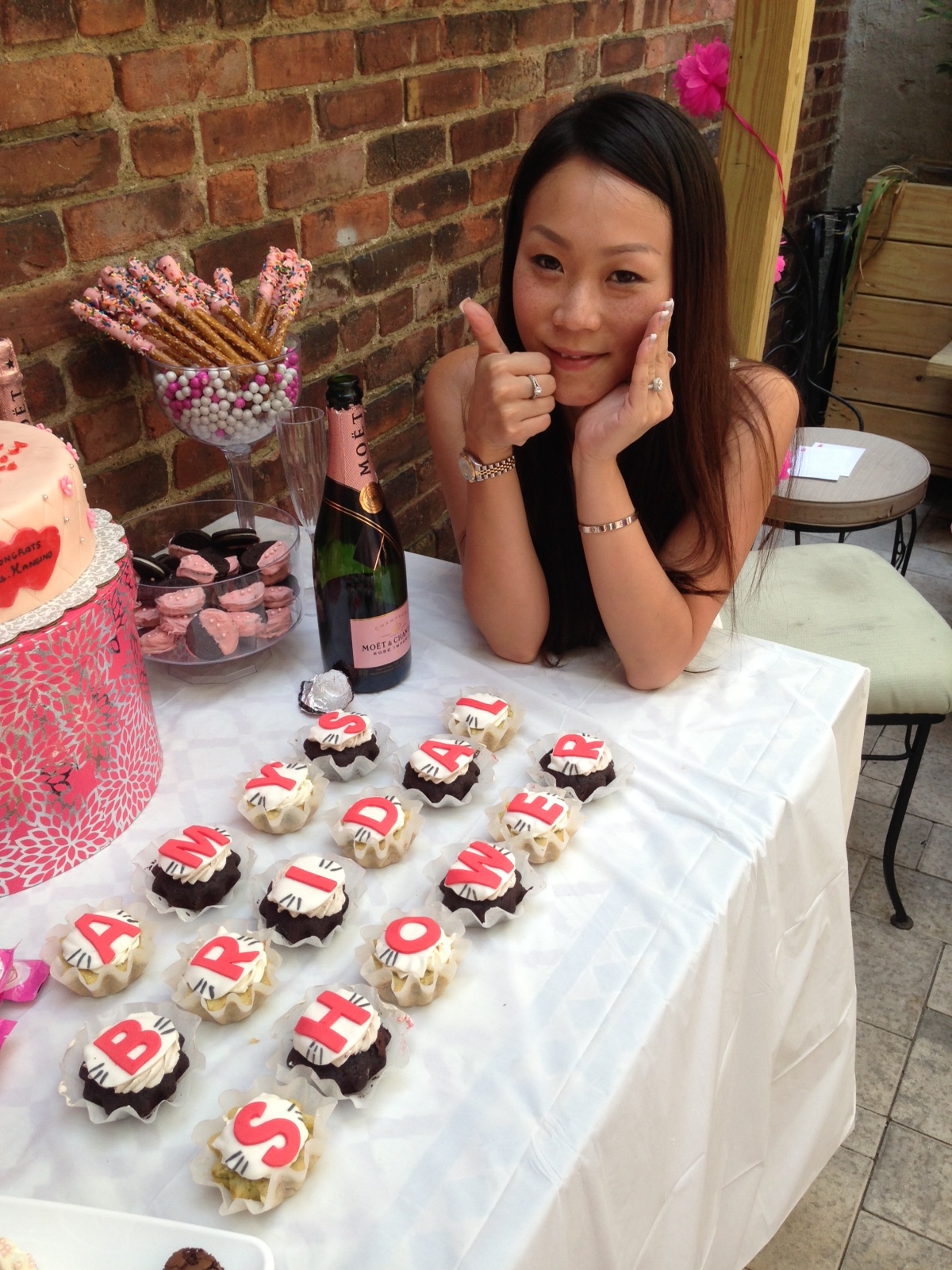 Hello Kitty Bridal Shower!
When my friend requested for Hello Kitty themed cupcakes, I happy obliged. She placed an order for two delicious flavors - chocolate rose and chrysanthemum tea - with the addition of the bride-to-be's name spelled on top. After brainstorming how to combine the use of letters and Hello Kitty, I began the project. Cuteness overload!
I started with baking the cupcakes and then worked on the decorations separately. I started by cutting out a Hello Kitty picture and made it my template. After rolling out the white fondant, I carefully cut out the shape of Hello Kitty. After that I added red coloring to a small portion of white fondant for her bows and letters.
With the use of some alphabet stencils, I cut out the shapes of letters and placed "glued them" (using buttercream frosting) to the other parts to fully assemble the head. The final touches included using black royal icing to mark as whiskers and bow details.
Once the Hello Kitty heads were properly put together I put them on top of the cupcakes.
All done for everyone to enjoy!
If you want more information on custom orders, please feel free to contact us by following this link: