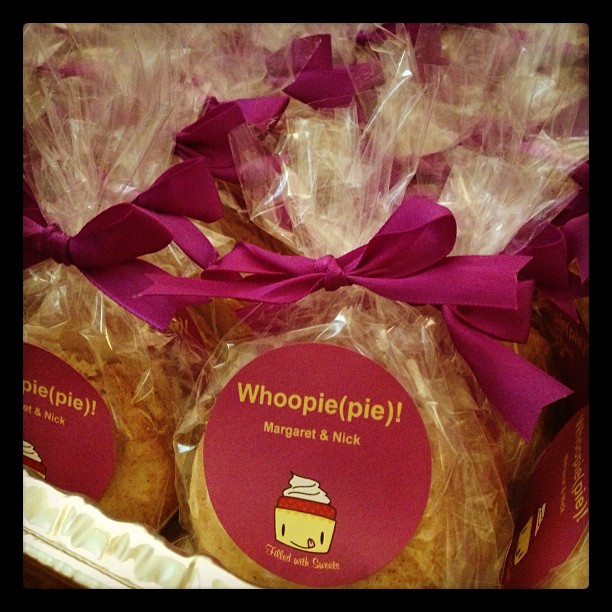 Margaret Cho's & Nick Chan's Wedding!
Hurricane Sandy definitely hit the east coast with a force, but not enough to stop Margaret Cho's & Nick Chan's wedding that happened this past Saturday. This couple celebrated this momentous occasion in NYC and asked Filled With Sweets to provide wedding favors for their guests.
Each person received two snickerdoodle whoopie pies, perfect for the fall season and a popular flavor! Each whoope pie was placed in a clear cellophane bag, with a small piece of parchment paper in between. A customized sticker was created for them, and then each bag was wrapped with a satin purple ribbon. Beautiful and delicious!