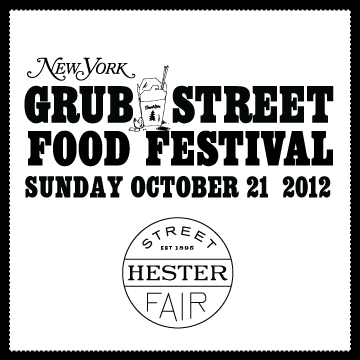 Grub Street Food Festival 2012!
​Exciting news everyone! This will be the second year that we are participating in NY Mag's Grub Street Food Festival that works in conjunction with Hester Street Fair. This just means more delicious goodies to come!
Are you looking for any flavors or baked items to appear this year? Submit YOUR ideas and they might be sold that day!​